Skip Navigation
Website Accessibility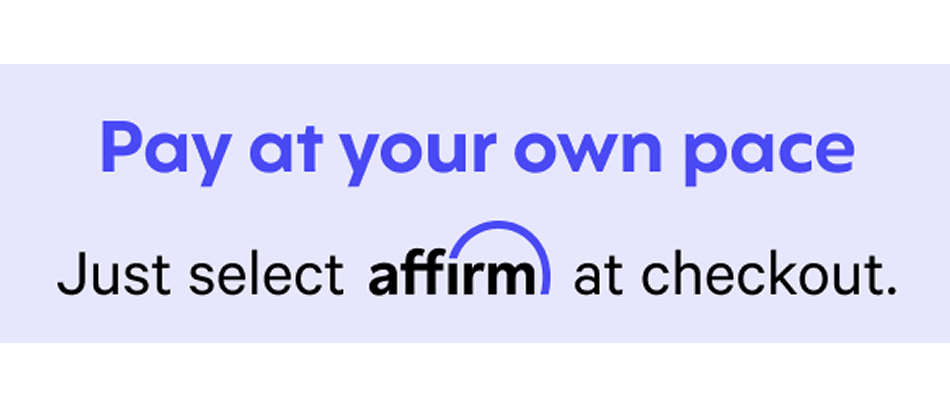 Brass Service Offerings

ULTRASONIC CLEANING

Ultrasonic cleaning is an innovative method of cleaning musical instruments using high frequency sound waves and a biodegradable, environmentally friendly cleaning solution. Transducers mounted in the tank create tiny bubbles which clean and scrub the entire instrument in a safer, more thorough manner than traditional mechanical or chemical cleaning methods. Carl's Pro Band was one of the FIRST shops in Central IL to offer this superior service (starting in 2007), so we are old pros when it comes to getting your instrument as clean as possible! Carl's Pro Band is equipped with a 90 gallon Ultrasonic Cleaner which is large enough to clean full size tubas & sousaphones, but it's adjustable intensity allows us to clean very delicate parts with precision as well. We recommend Ultrasonic Cleaning each year as a minimum service on brass instruments, however some instruments that endure heavier playing may need this service more frequently.
Our Ultrasonic Cleaning process includes:
Complete disassembly of instrument
Removal of all corks, felts, water key pads, rotor bumpers, etc…
Thorough degreasing of instrument & all parts to allow Ultrasonic cleaner to do it's job (Clean!)
Instrument is cleaned in Ultrasonic cleaner, using ultra-safe biodegradable cleaning solution
Air powered nylon brushes are then used to clean & polish the interior of the instrument and slide tubes. Flexible brushes are used to reach curved tubing.
Silver or gold plated and unlacquered instruments are hand polished
Valves, rotors, bearings and slide tubes are hand polished with non-abrasive polishing cloth
Valves and rotors are precisely fit with synthetic valve washers and verified with a video borescope
Slides, valves, rotors and the instrument itself are pressure tested to identify any possible leaks
Instrument is reassembled with new synthetic valve washers, synthetic water key pads (natural cork upon request), orange silicone or black rubber rotor bumpers and rubber o-rings on fast moving tuning slides
Mouthpieces are hand cleaned and polished
Instrument is final polished and returned to it's freshly vacuumed case
---
SYNTHETIC VALVE WASHERS
We stock a large variety of custom cut synthetic valve washers, which are standard on any professional brass Ultrasonic Cleaning in our shop. These synthetic washers are precision cut which gives you an exact thickness versus traditional felt washers that vary in thickness. They also do not compress like a traditional felt or cork washer and are unaffected by oils. Another added benefit is the quietness of these washers. We stock the black synthetic washers in multiple diameters and thicknesses and also utilize synthetic "cork" washers for very detailed alignment (down to 1/64"). If you are looking for a precise valve alignment with a superior product, these are for you.
---
SILICONE & SYNTHETIC ROTOR BUMPERS
We fit small rotor instrument bumper plates with orange silicone rubber bumpers (or black rubber bumpers upon request), check the rotor alignment with a video borescope, and precisely trim bumpers to achieve an accurate alignment. These orange silicone bumpers are different than the translucent white silicone bumpers. They are a bit more firm but still create a quieter and more responsive rotor action than traditional cork or neoprene. We have recently began using a synthetic black bumper cord for larger rotor instruments. It is the perfect bumper for larger rotors because it reduces bounce on the upstroke (which can be a problem with softer bumpers) and it is not as hard and noisy as traditional black rubber on the downstroke.
---
SYNTHETIC VALVE ALIGNMENT (with Video Borescope)


Valve ports are measured and the valves/rotors are fit with synthetic washers or silicone bumpers for the ultimate alignment, response, and quietness. We then verify the alignment with a video borescope to ensure precise alignment and ultimate responsiveness.
---
DENT REMOVAL

Dent removal is a necessary evil with brass instruments. From small dings to major dent work & straightening, we are equipped with the tooling and experience to make them go away. Feel free to drop by for a dent removal estimate and get your instrument looking like new again.
---
TROMBONE HANDSLIDE ALIGNMENT


We can handle all of your trombone handslide needs, from cleaning and alignment to dent removal. Rest assured that we are not finished until your handslide is operating as smoothly as mechanically possible. We have a large selection of trombone handslide mandrels, and specialized tooling to work on most every slide that comes through the door.
---
---
SOLDERING


We take great pride in our soldering work, taking every step necessary to leave a strong, durable bond that is cosmetically pleasing. Carl's Pro Band uses lead-free solder which has a much higher tensile strength and is safer/healthier to work with. We will always do our very best to make our repairs unnoticeable, and make sure that parts fit correctly before soldering them, which will prevent any stress in the solder joint.
---
VALVE, PISTON, ROTOR & SLIDE REPAIR

We can repair damaged or dented slide tubes and repair troublesome pistons, rotors, & casings. We will determine if the problem is the piston/rotor, casing, slide tube, or all of the above, and correct it using the utmost care to retain the original valve/slide tolerances.
---
UNIBALL MINIBALL CONVERSIONS

We are able to convert your old plastic ball joint or metal pin linkage to a modern metal Uniball Miniball ball joint. These new metal ball joints are a much quieter and more reliable mechanism. They will stay quiet with just a little oiling and will last most people a lifetime.
---
CUSTOM PARTS FABRICATION

We are well equipped to fabricate custom and stock replacement parts. Many parts are obsolete or tough to locate. In these cases, we can fabricate a new part that will match the instrument.
---
CIVIL WAR ERA ANTIQUE INSTRUMENT REPAIR

We have done repair on Civil War era band instruments since the 1990's and have developed strong relationships with the reenactment bands in our region. Civil War era instruments have special needs due to the age of the materials used on the instruments. Much caution is taken to preserve the integrity of the instrument and we are able to find and repair leaks, cracks, or other issues with these historical instruments.
---
"I took my precious NY Bach trumpet in to Carl and Travis in a panic. A gust of wind had knocked it over onto the concrete stage of an
outdoor gig, throwing everything out of whack and rendering it unplayable. Within 2 days it was as good as new, actually better than new,
since it had been cleaned and adjusted as well as repaired. I would recommend them to anyone."


- David Hoffman, performing trumpeter (former Ray Charles band member & arranger)