Skip Navigation
Website Accessibility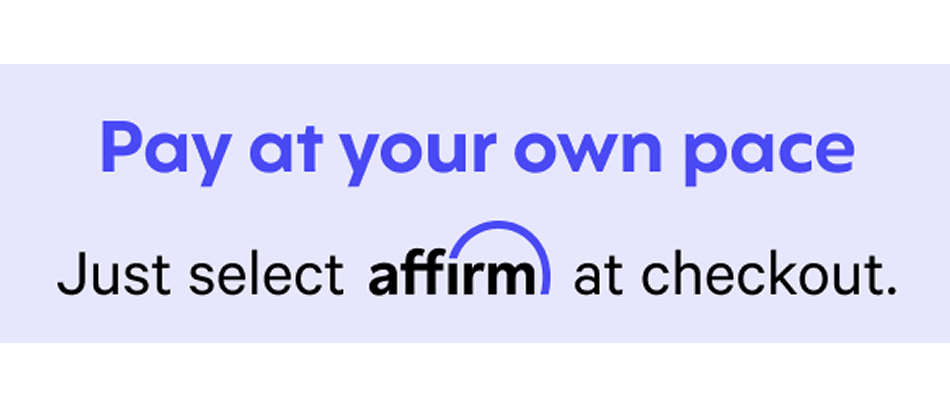 *We are proud to offer music lessons with some of Central IL's top music educators! Please use the contact form below for more information, pricing and to schedule online lessons!
---


Our newly constructed lesson studios are soundproofed and offer safety & security with full glass transparent studio doors and surveillance cameras. The spacious lobby welcomes families with FREE WiFi and ample seating. Come check out the newest lesson studio in Bloomington-Normal and see what we have to offer!
---
Sean Breast
Sean Breast is an active low brass performer and educator who has recently returned to the Bloomington/Normal area. Sean is currently a Doctoral Candidate (ABD) at James Madison University, studying Euphonium Performance, Pedagogy, and Literature. During his time there, Sean was the principal euphonium of the championship-section James Madison University Brass Band. As well, he served as the graduate assistant for the tuba and euphonium studio, teaching undergraduate music majors and non-majors. Additionally, Sean earned a Master of Music degree from Illinois State University. While at ISU, Sean was a winner of the Band Concerto Competition and served as a Graduate Assistant to the Band area. Sean lives in Bloomington with his wife Jordyn, their dog Stout, and their cat Churtle. Sean would happily accept students of all abilities, experience levels, and interests!
---
LUCAS DAHMM
Lucas Dahmm is a trombonist and educator active in Central Illinois. He is currently pursuing undergraduate degrees in music education and music composition at Illinois State University where he has studied under Mark Babbitt and Shawn McNamara. He has performed in both the Symphonic Winds and Wind Symphony at ISU and was a finalist in the 2022 Concerto-Aria Competition. Lucas has also performed with MIOpera, including their 2022 production of
Carmen
, as well as the Heartland Jazz Orchestra and the Bloomington-Normal Community Band. He is an active educator and has worked with the Community School for the Arts, the El Paso-Gridley High School Marching Band, and University High School bands.
Lucas welcomes all students regardless of age, ability, or experience.
---
JUDITH DICKER
Judith Dicker earned a BS degree in music education from the State University of New York/Potsdam and a Master of Music degree in oboe performance from Indiana University.
Judith has performed with the Colorado Philharmonic, South Bend Symphony, Wichita Symphony, Städtische Orchester Gelsenkirchen (Germany), Toledo Symphony, Opera Illinois, and Heartland Festival Orchestra.
As a chamber musician Judith has been the solo oboist with Lieurance Quintet of Wichita State University and Sonneries Quintet of Illinois State University.
Judith has taught oboe on the faculties of Indiana University – South Bend, Wichita State University, Städtische Musikschule Gelsenkirchen, and Illinois State University.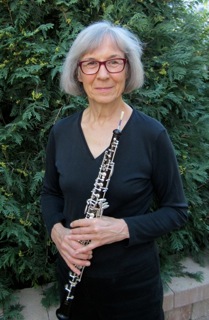 ---
MICHAEL DICKER
Michael Dicker has earned degrees in music from UCLA, University of Michigan, and the Juilliard School. His teachers were Norman Herzberg, Harold Goltzer, L. Hugh Cooper, Mitchell Lurie, and Mehli Mehta.
He has performed as first bassoonist with the United States Military Academy Band of West Point, the Colorado Philharmonic Orchestra, the Wichita Symphony Orchestra, Gelsenkirchen (Germany) Philharmonic, Deutsche Bach Solisten, the Belgian Radio Symphony, the Essen Philharmonic, the Deutsche Oper am Rhein. He currently performs as principal bassoonist of Peoria Symphony and Heartland Festival Orchestra. He performs as contrabassoonist with the Illinois Symphony.
As a chamber musician Mr. Dicker has been a prize winner of the Coleman Chamber Competition. He has performed as a member of the Lincoln Center Foundation Woodwind Quintet, the Lieurance Quintet. Currently he is a member of Sonneries Quintet (Illinois State University Faculty Woodwind Quintet) with which he has toured Austria, Japan, and the United States.
As a representative of bassoon maker Fox Products, Mr. Dicker presented clinics in Italy, Germany, The Netherlands, Switzerland, Japan, Thailand, and throughout the United States. Mr. Dicker has served as bassoon instructor at Wichita State University, Musikschule Bochum, Orvieto Musica, and has recently retired from the faculty of Illinois State University where he was Professor of Bassoon since 1986.
---
CHRISTINE HANSEN
Christine Hansen is an active freelance performer and instructor in Central Illinois. She holds positions in the Millikin-Decatur Symphony Orchestra and the Illinois Valley Symphony Orchestra, is the Solo Tenor Horn of the Chicago Brass Band, and frequently performs with the Heartland Festival Orchestra. An avid supporter of chamber music, Christine is a member of the Twin Cities Brass Quintet and the Lyric Winds Chamber Ensemble. As a soloist, she has been featured with the Brass Band of Central Illinois, most recently joining the ensemble at the 2016 Illinois State Fair, and has had the privilege to perform the Britten Serenade for Tenor, Horn, and Strings alongside Dr. Justin Vickers and the ISU Chamber Orchestra at the Red Note New Music Festival. Christine has previously played with the Peoria Symphony Orchestra, the Opera Illinois Orchestra, the Eau Claire Chamber Orchestra, and the ISU Faculty Brass Quintet, and has performed in Japan, Canada, and at the Lincoln Center in New York City.
Christine earned her BM and MM in Horn Performance from Illinois State University and has studied under Joe Neisler and Douglas Hill. She currently serves as the Lead Academic Advisor and Assistant to the Director for the Illinois State University School of Music. Christine welcomes students of all ages and abilities.
---
SALLY HOFFMANN
Sally Hoffmann is a highly respected flute and piano instructor in Bloomington-Normal, IL. She holds a Bachelor of Music Education from Illinois State University and has 40+ years of teaching experience. Sally starts flutists as young as 2nd grade with curved head joint flutes (which allow smaller students to learn the basics of flute playing with an instrument that is more appropriately sized for them). These great Di Zhao curved head joint flutes are available through Carl's Pro Band. Group lessons for 2nd-4th grade curved head joint flutists are in the works!
Her students regularly place in the top tier in school bands and at ILMEA. She can gear lessons towards all experience levels and her specialties include assistance with audition preparation, chair placement, band & orchestra music, Solo & Ensemble preparation with piano accompaniment.
---
LUCIANO ROSADO
Primarily self-taught, Luciano (Lou) Rosado picked-up the trumpet three months before his fifteenth birthday in Chicago, Illinois. A few months later, he was playing in rhythm and blues bands. It was his only job in high school. He then used gig money to take private lessons at The Chicago Conservatory of Music from esteemed Chicago player/teacher Joseph Summerhill for the next three years.
A graduate of ISU's English and Communication Departments, he has been teaching privately for more than 30 years, specializing in embouchure problems, improvisation, and high-note production.
---
CHRISTIAN RUCINSKI
Christian Rucinski is a clarinetist studying under Dr. David Gresham at Illinois State University. He is one of the principal clarinetists in both the Illinois State University Wind Symphony and Symphony Orchestra. In addition, he regularly performs in chamber ensembles, community bands, operas, and was recently a finalist in both the Illinois State Band Concerto Competition and the Illinois State Concerto-Aria Competition. Along with his musical achievements, he has received numerous academic accolades, scholarships, and recognitions. Most recently he was awarded the Presser Scholarship, which is the most prestigious undergraduate scholarship presented in the School of Music at ISU. Outside of Illinois State, he regularly teaches private lessons, sectionals, and volunteers at several schools in the Bloomington-Normal area, as well as all throughout the state of Illinois.
---
EMILY STENGEL
Emily Stengel, a flutist, graduated from Illinois State University with her undergraduate degree in music education and a Master of Music degree in flute performance. At Illinois State, she studied under flute professor Dr. Kimberly McCoul Risinger and Wind Symphony conductor Dr. Stephen Steele. Originating from Galesburg, Illinois, Emily had her own flute and piano studio while still in high school.
While in college, she taught group lab piano at Metcalf school and taught privately from her home in Bloomington. She has also taught 4th-6th grade general music. She stays active in the community by playing with groups such as the Bloomington Community Band and participates in pit orchestras for the Community Theater. She believes that teaching people the proper way to spend their time practicing is crucial in development. Emily looks forward to teaching everyone, no matter the experience or the age.
---
HAILEY WOOCK
Hailey Woock is a recent graduate from Illinois State University's School of Music. While at ISU, she was drum major for the Big Red Marching Machine, served as ISU Band Librarian, was
a Golden Apple Scholar and in the Honors Program.

She graduated with a degree in Music Education and currently teaches elementary music in Unit 5. She also works with the Bloomington High School Marching Band and volunteers with Music For All. Hailey is a passionate musician and teacher and believes all students have the ability to make music!